Jason Li, leader of the GYEC 2023 Winning team "Alpha",
St.George's School, Canada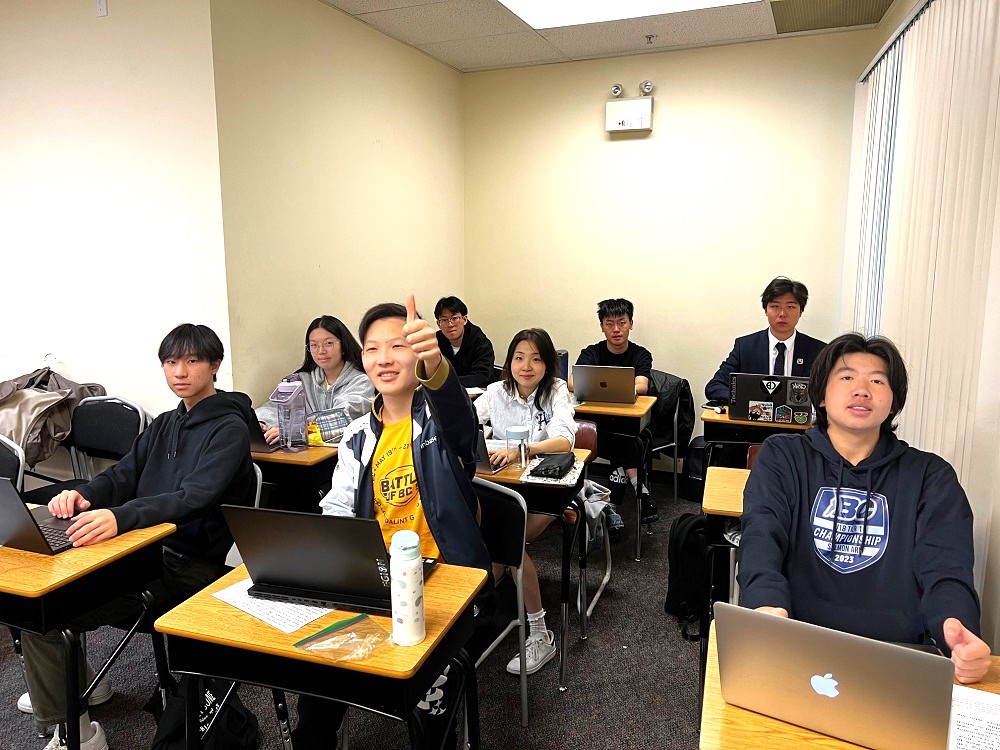 As Alpha's team leader, I am proud to acknowledge the significant achievement we have made, and our persistent efforts proved our remarkable aptitudes in such intriguing, insightful problem resolution competition.
In GYEC, you would encounter people with various skills: leaders who allocate and organize jobs for each individual, speakers who meticulously articulate their ideas, and creative artists who shape the idea on a vividly-paint canvas. Throughout GYEC, not only will you find yourself immersed in the joy of brainstorming and implementing ideas, but also broaden your horizon with perpetual, intuitive tasks that train you to become a critical thinker. I firmly believe that with the necessary skills attained in this unforgettable experience, we would be better prepared for future real-life complications. Lastly, I would like to thank GYEC for providing this valuable opportunity for teenagers to dive into the realm of possibilities.
Izumi Agarie, leader of the GYEC 2023 Runner-up team "EBITEN SAMURAI", Hiroo Gakuen High School, Japan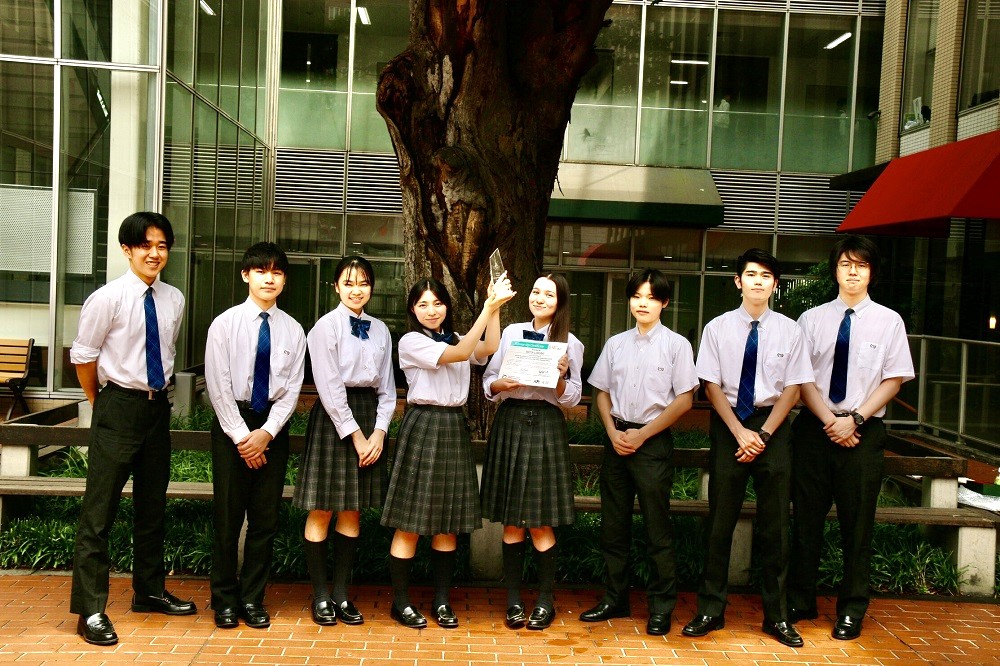 Participating in GEC was not just about business, but it strengthened our teamwork and leadership skills. Within the time limit of only 12 hours, coming up with a high-quality idea, and creating a business plan as well as a video presentation of our product was definitely a challenge for us. However, overcoming this challenge in the national competition allowed my teammates to create stronger bonds with each other, and by the time we worked on the international challenge, each individual was able to fulfill their given roles, and maximize our communication skills with each other to create the best business with our abilities.
This competition completely changed our attitude towards business positively, and expanded the choices for our future, impacting each and every one of us. I believe that GYEC will be a great experience for all participants and a starting point for learning business, so I highly recommend participating in the next competition!(The forth person from the left)
GYEC 2022 Winning team "Positron",
North Carolina School of Science and Mathematics, USA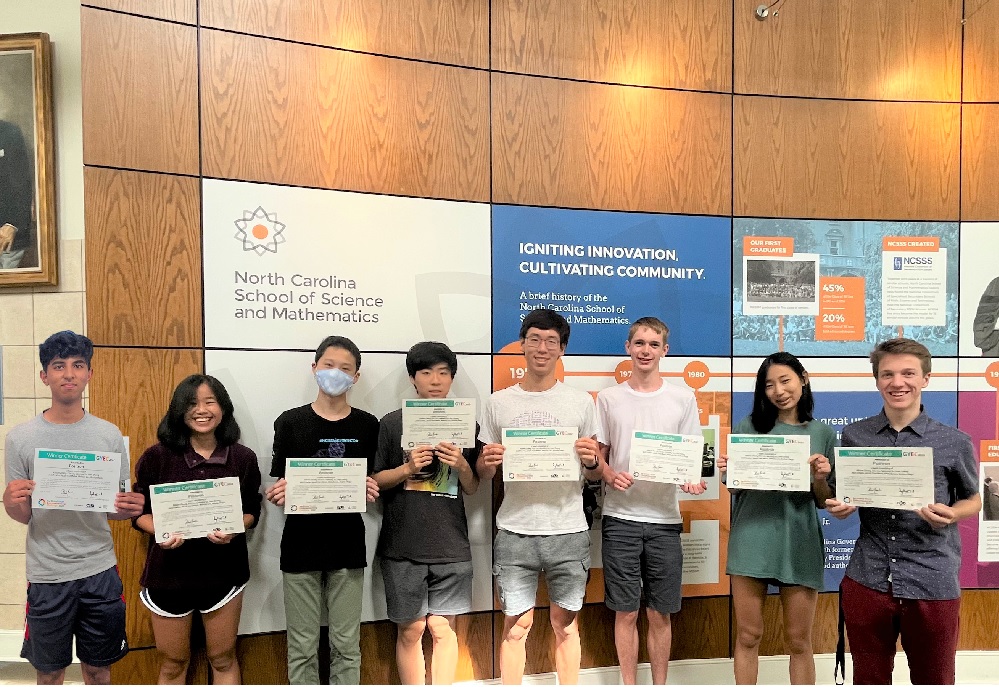 Some important topics are difficult to convey through the classroom. Being able to ideate and propose a solution to a problem in a world where scarcity is present is one such example. GYEC packages an opportunity to grow these skills, including time and project management, teamwork, creativity, and innovation, into an exciting and fun contest. In this brief contest, we were offered the opportunity to work through a broad prompt and critically analyze a specific, feasible, and economically viable solution. We also practiced presenting it professionally in both written and video formats, through the business plan and video.
Additionally, tackling an issue like this during GYEC was made more engaging by the group format and wide range of participants. After the primary and final selections, we enjoyed seeing different teams' interpretations on the same prompt, allowing us to gain a valuable glimpse into international communities. We had a great time participating in these events, and hope that you too will be able to learn as much as we did.
Avriza Devano, leader of the GYEC 2022 Runner-up team "Katharevouse", Taruna Nusantara High School, Indonesia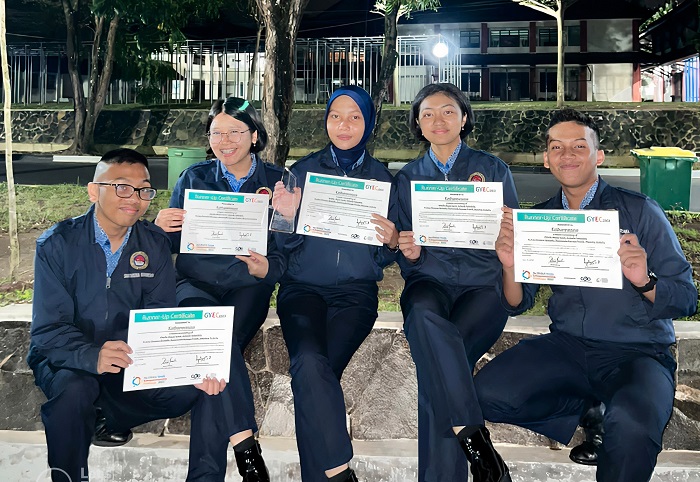 New ideas and innovations are the back-bone of advancing society. It is the culmination of human curiosity, creativity, and desire for knowledge. Thus, it is important for young generations to be able to generate these unique solutions for various problems. In my opinion, GYEC manages to teach this concept through a joyful experience for high school students like us. The challenge they presented was realistic and up-to-date. Brainstorming for ideas felt like we were directly helping to solve real-world problems. We learned to fully conceptualize an idea and its impacts. We also gained experience in necessary team-working skills such as time management, workload management, leadership, and most importantly excellent communication.
The solution is usually never a single, conclusive, and straight-forward one. There are many ways to approach an issue, tackling the problem through the combined efforts of humanity. So, it is always interesting for us to witness other teams' unique solutions and their perception of the presented problem. We were also given a chance to grow and learn from the judge panels' advices. Overall, GYEC was an insightful, challenging, and extra-ordinarily fun event for us. We hope GYEC will continue to grow and become more impactful as a competition for years to come. Best wishes for everyone!! (The person on the left wearing glasses)
Kurea Hoshi, leader of the GYEC 2021 Winning team "Laurel", HirooGakuen High School, Japan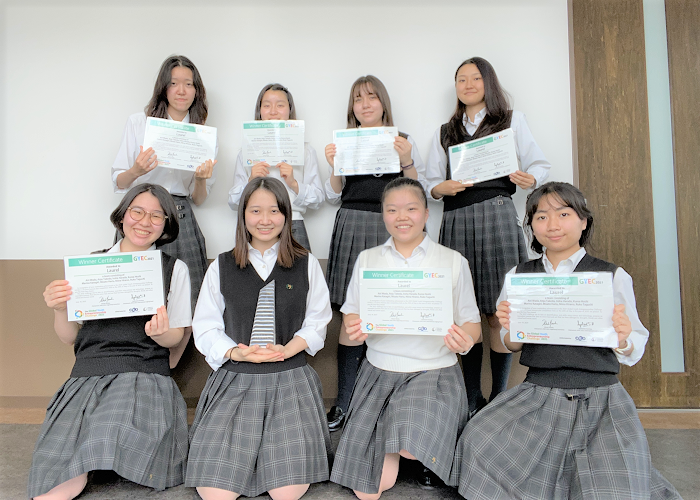 Although the process of creating an innovative business plan in a limited amount of time was very demanding, we could gain a meaningful experience more than a mere "result" of getting a prize. One of the most meaningful lessons I learned through GEC(Japan's National Selection ) & GYEC was the importance of analyzing societal issues from diverse perspectives. To create a "good" business plan, it is necessary to excel in each aspect of business, such as the target market, finance, reality, and communication. Elaborating all of these aspects was uneasy, but viewing the issue from various perspectives helped us a lot to create a comprehensive business plan. Overall, GYEC has made us realize the hidden potential of ourselves, and the accomplishment we felt after devoting all our concentration became an unforgettable experience of our life!! (
The second person from the left on the first row)
Michael Foley, leader of the GYEC 2021 Runner up team "Mystery Inc.", Brooke Point High School, USA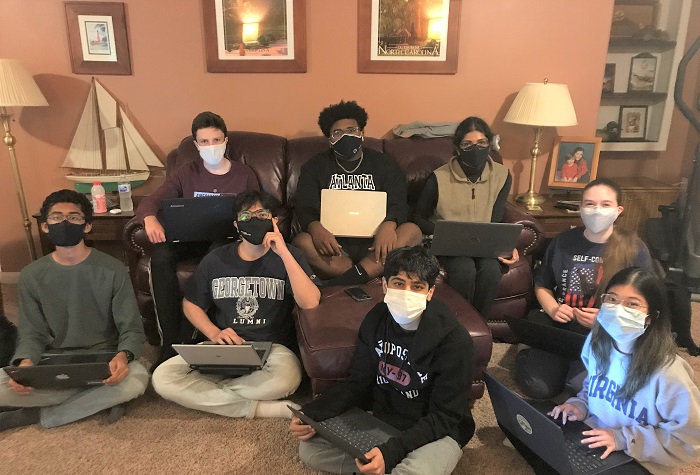 If you are looking for a competition that is challenging, enjoyable, and rewarding, the GYEC is for you. Although the task is daunting, develop a profitable solution to a major environmental challenge that meets the SDGs within a mere 12 hours, you will be surprised by your own abilities. There were many times during the challenge where we felt we might run out of time, or fail to fully develop our idea but ultimately, we were successful. Many aspects of the challenge, such as the time constraints, topics, and required elements, mimic real world situations and the opportunity to practice these situations is invaluable.
I believe the most valuable part of the GYEC was the opportunity to work as a team. The challenge is too complex for any one person to tackle alone, and so one's ability to work with their team is crucial. Every person possesses both strengths and weaknesses and one's ability to identify these attributes in themselves and others is crucial to success both in this challenge and the real world. Whatever you are looking to get out of the GYEC, you will find it. I promise that if you attempt the challenge, you will leave it with experience and knowledge that will greatly benefit you in the future. (
The person sitting on the far left on the coach with a white mask)
Shunya Asanuma, leader of the GYEC 2019 Winning team "OCTET-J", AICJ High School, Japan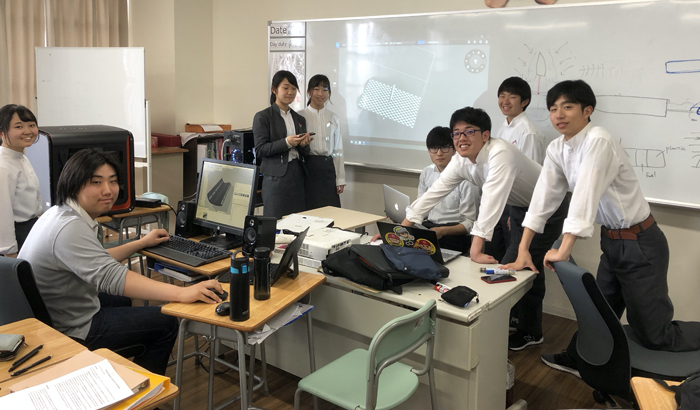 In a period where you would normally be studying for your upcoming future, we miraculously came across this wonderful contest. Having heard and studied about environmental issues in our academic studies, this contest was the perfect fit for us. Participants would be given a certain topic from the SDGs and our challenge was to come up with a business plan that solves the matter within 12 hours. One advantage of this contest is that it is a one-day event, meaning that the participation of this event wouldn't strongly interfere with your other schedules, especially if you are a student preparing for university. The biggest advantage ,though, is that you are able to compete with high school students not only from Japan, but from the entire globe. Coming up with a business plan is obviously not an easy thing to do. It was also our first time having to read such amount of academic/ scientific papers and references that isn't necessarily our speciality. Nevertheless, you would never get the fulfilment and joy when you click that submit button after a long 12 hour effort other than the GEC. Students who are reading this, why not have a try? (
The second person from the right)